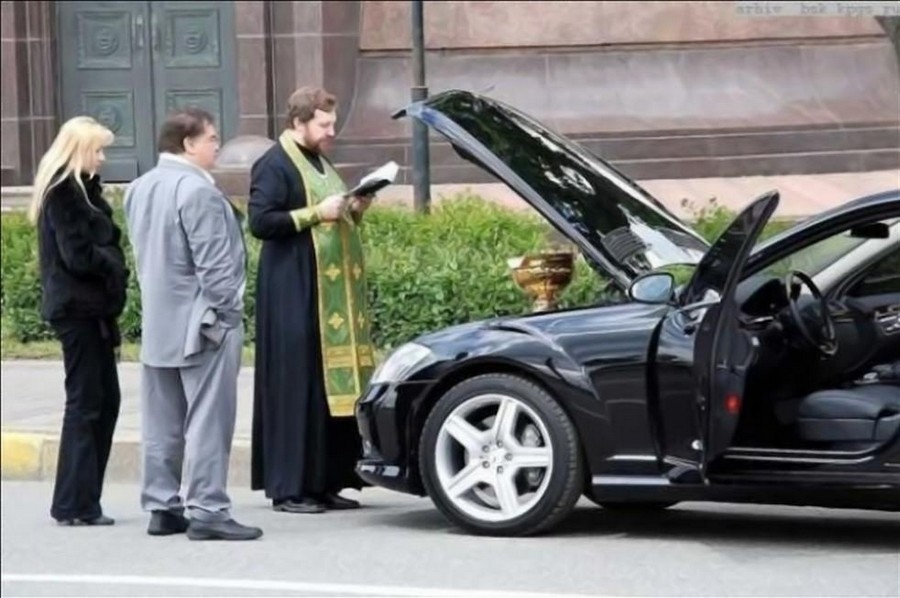 After quite some while of absence I am going to continue my Romanian diaries. As I actually mentioned in my first post, Romania is a country full of contradictions. One of the most striking contradictions is for sure the development level with regards to agriculture and modern industries such as the wide spread internet on the other hand. I could bore you know with some figures about 20% of the Romanian labor force being "employed" in the agricultural sector (contributing some 3% to the local GDP btw and leaving a gap of basic commodities to be filled by imports XX% times higher than domestic production). We could talk about Romanian's strong commitment to religion, which in other cities than the capital will manifest itself by phenomena such as people – including emo subculture guys – making their cross at every church they come along (oh, boy, they are many!). But no, I have something much better for you. Being internet marketer myself I was very excited about the following email, sent to a friend of mine and owner of an ecommerce-shop:
"I am priest Florin, a monk from the city of Jassy and represent an orthodox parish in Jassy. We support several social programs and would like to earn a buck. If possible, we would like to promote your business or to advertise it in Jassy, may it be brochures, magazines, by me, our family or our partners. We can advertise you also in archbishop-ship seats, Parish's, Monasteries, via the Internet using affiliate programs or via email to thousands of friends. We have a tax number, a bank account [not something necessarily common in Romania, in 2008 just 50% of the population maintained relations with banks; S.H.]. Regarding advertising, we can also display banner ads in our Parish's. We also have the possibility to print brochures and flyers at convenient production prices."
An alternative translation would be like this
"While my fucking peasant buddies still plow their land using utilities unchanged for some hundreds of years and which might not even be locally produced due to a lack of know-how [scythe imported from Western Europe e.g.] and their horse (or wife – according to possibilities) we, the cool dudes from the church – are way ahead: We offer you display advertising, affiliate and email marketing (high open rate guaranteed) for both popular online and offline channels. At your request we can even be a complete agency with production capabilities at reseller prices. We even do not refrain from sending unsolicited mail aka spam for customer acquisitions, because we know, that in our case, the target population will highly appreciate it. That's basically why we are able to build one new church after the other even though the whole construction sector is crushed."
Well then, good to know that technology and century old traditions can live this well together. And while the peasant are are cropping their land with century old plows and cutting the grass with scythes, our friends in the monastery might even operate their church bells conveniently by the push o a button and remote: by SMS – he might be even wear a swarovski powered robe.
I always knew, Romania can do it. Hallelujah.